TASHKENT, November 2. /«Dunyo» IA/. At the invitation of the President of Kazakhstan Kassym-Jomart Tokayev, the President of Uzbekistan Shavkat Mirziyoyev will pay a working visit to the city of Astana on November 2-3 to attend the next meeting of the Council of Heads of State of the Organization of Turkic States, reports "Dunyo" IA correspondent.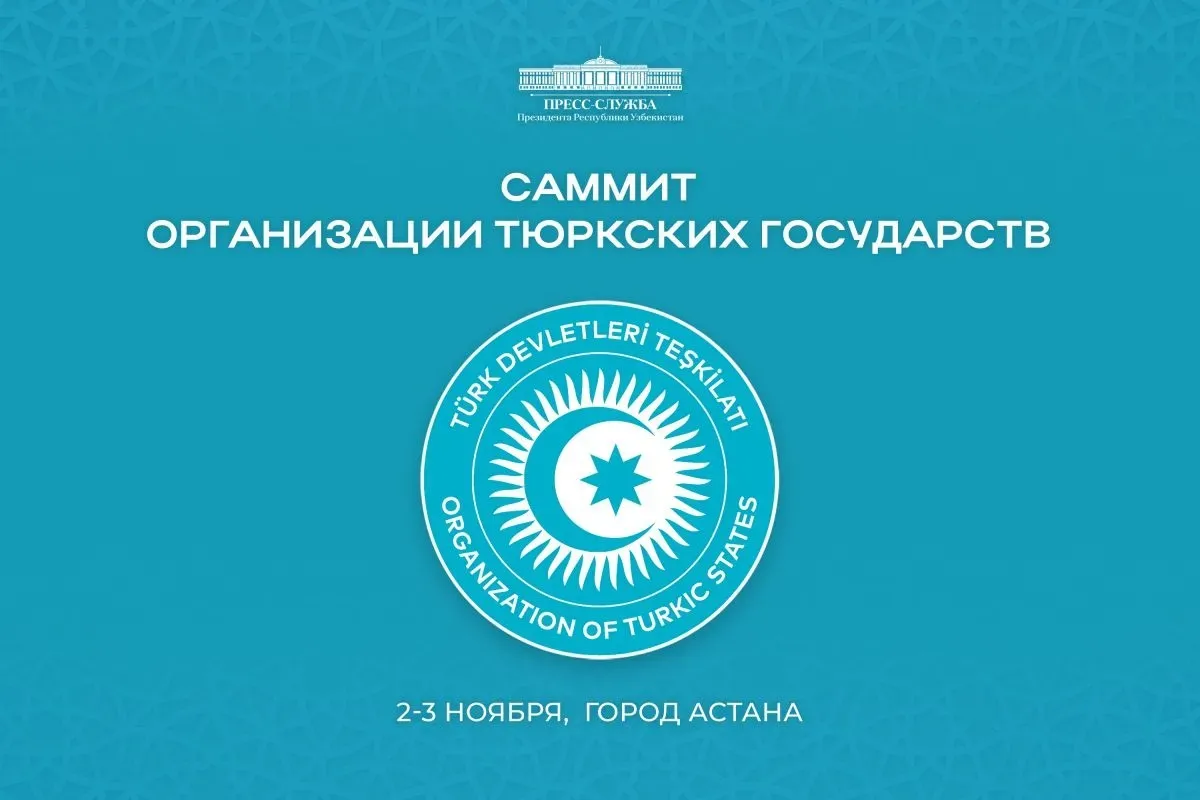 According to the press service of the Head of state, the summit's agenda includes further developing multilateral cooperation within the Organization, primarily in trade, economic, investment, transport and communications, environmental, cultural, humanitarian, and other spheres.
The heads of delegations will also exchange views on current issues of international politics and regional interaction.
Following the event, it is planned to adopt several joint documents.
It should be noted that the Republic of Uzbekistan is presiding over the Organization of Turkic States this year.
More than 100 significant events were held aimed at further deepening multifaceted cooperation.
Members of the Organization are the Republic of Uzbekistan, the Republic of Azerbaijan, the Republic of Kazakhstan, the Kyrgyz Republic, and the Republic of Türkiye, and observers are Hungary and Turkmenistan.