TASHKENT, November 2. /«Dunyo» IA/. At the invitation of the President of Uzbekistan Shavkat Mirziyoyev, the President of France Emmanuel Macron arrives in Uzbekistan on an official visit, reports "Dunyo" IA correspondent.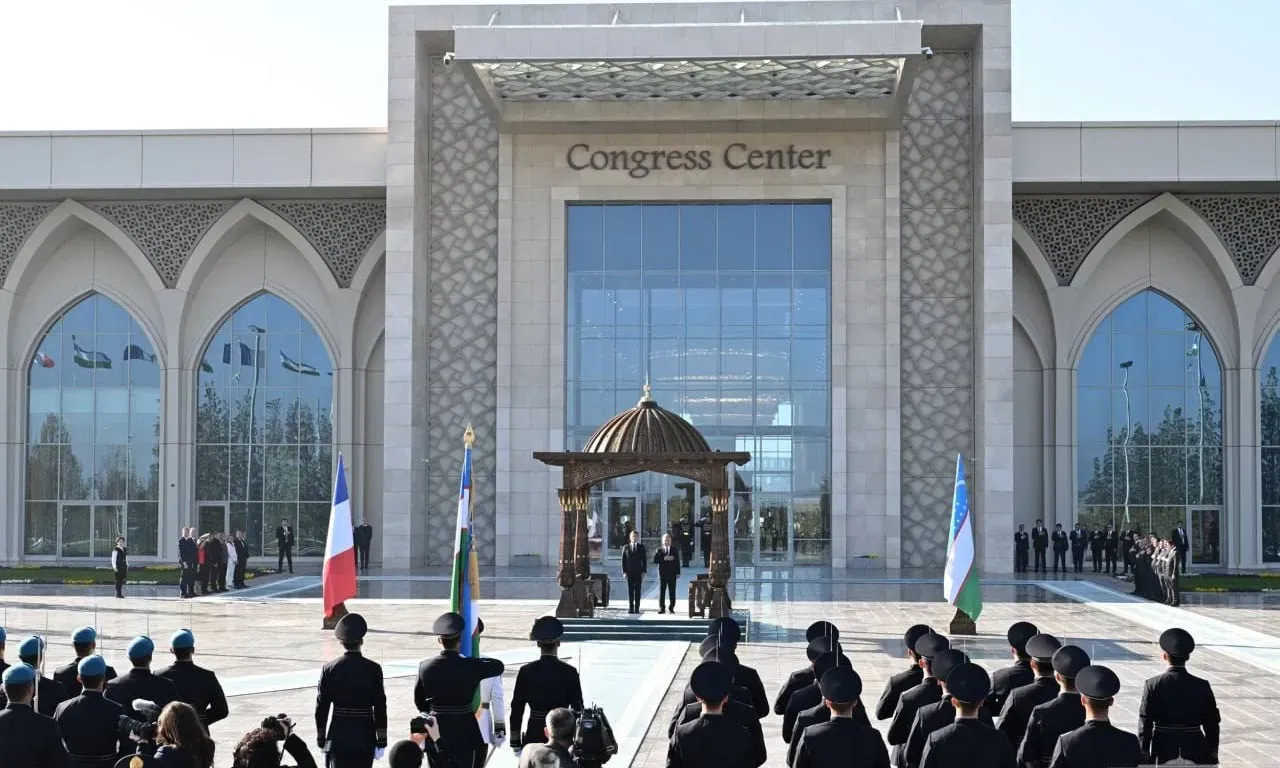 According to the press service of the Head of state, today, the main events of the visit began with the official welcoming ceremony of the Leader of France in the city of Samarkand.
A guard of honor was lined up on the square in front of the Congress Center.
The President of Uzbekistan warmly greeted the distinguished guest and invited him to the podium.
A military band performed the national anthems of the two countries. The guard of honor marched in front of the heads of state.
Presidents of Uzbekistan and France greeted members of the official delegations.
High-level talks have begun.