TASHKENT, October 14. /IA "Dunyo"/. President Shavkat Mirziyoyev today inspected the cogeneration station installed in the Chilanzar district of Tashkent, a "Dunyo" information agency correspondent reports.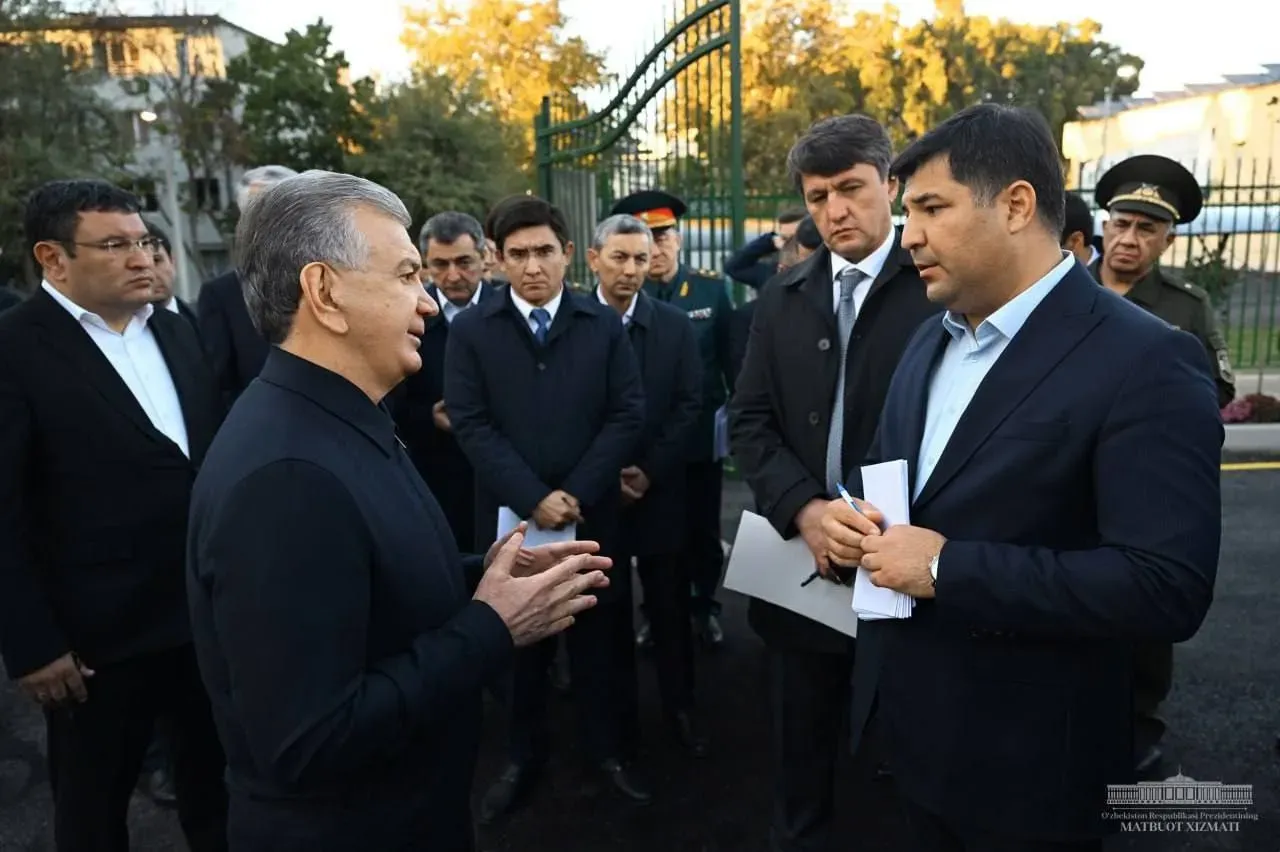 According to the press service of the head of our state, during the abnormal cold last winter there were interruptions in heat supply. A difficult situation was also observed in the Oktepa and Bogzor mahallas of the Chilanzar region. There are 50 apartment buildings, 7 social institutions and dozens of businesses located here.
To prevent a similar situation from happening again, cogeneration units have been launched here to jointly produce electricity and heat. They are capable of generating 4.6 megawatts of electricity and more than 29 gigacalories of heat per hour.
As part of the project, implemented jointly with the Turkish company "Iltekno", gas piston units and "Bosch" boilers from Germany were installed. The entire heat supply infrastructure from the boiler house to consumers was also reconstructed. The heating main has been replaced, and separate heat distribution points have been installed in each residential building and social facility. A total of 13 thousand meters of heating networks were converted to a closed system and protected from losses by replacing old pipes with new insulated pipes.
Another effective feature of the project is that the heat distribution points are equipped with special sensors. Depending on changes in external temperature, the heat in houses is regulated at an optimal level.
As a result of putting the complex into operation, 5.3 million cubic meters of natural gas will be saved per year. Emissions of pollutants into the atmosphere will be reduced by 67 percent, and there will be no need for wastewater disposal.
In the Bogzor and Oktepa mahallas, transformers were also replaced and power lines were re-laid. In addition, solar panels are installed on the roofs of multi-story buildings.
Here, the responsible persons reported on the preparation of residential and social facilities in the city of Tashkent for the autumn-winter season. The head of our state pointed out the need to complete repair work as quickly as possible, mobilizing all the funds of energy, utility, construction and service companies, to stabilize energy and heat supply, and to establish public control in this area.